on Mon Oct 23, 2017 2:47 pm
Weekly maintenance is done!
But first of all...
Don't forget to patch your game every maintenance to avoid client errors.
Update spotlight : More Colors, more sprite!
Stylist upgraded
- we add more color choices to cloth
New 3rd Job Alternate Costume
Unfortunately, RK's sprite is not implemented yet.
You can get it freely at
NPC 3rd Job Cloth Changer
(prontera, near Gym Pass Cabus)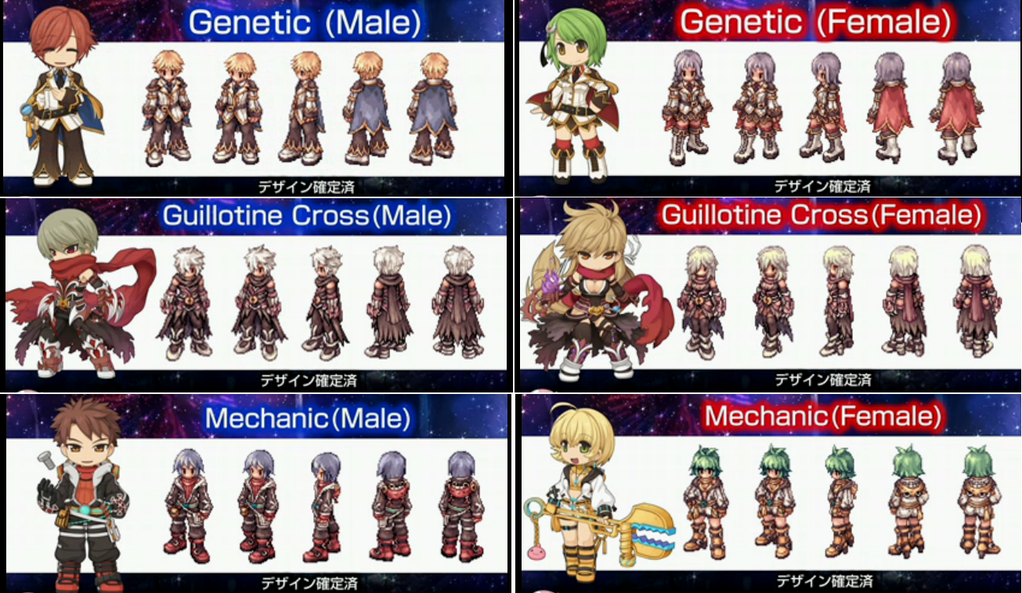 Balancing Update :
- Folly Iris Set combo script restat : Now it works as it first intended, so hitter will get more benefit using it.
- Temporal Boots 3rd Enchant buffed (Lucky Day, Bear's Power, Hawk Eye, Muscle Fool, Runaway Magic, and Speed of Light) will proc twice as much, also change the fancy effects.
     - as for Lucky Day, you'll have a chance to get treasure box when you're in Lucky Day's buff.

___________________________________________________
Kingdom of Heaven is within!
Free your mind and your ass will follow!

Permissions in this forum:
You
cannot
reply to topics in this forum