on Mon Oct 02, 2017 12:14 am
Message reputation : 100% (1 vote)
Characters :
Bean, Krystal, vercinge, Corsette, nyancat, yeollie, Charlotte, Senna, yoon-gi
Judul : Alkisah di pasar kecil Geffen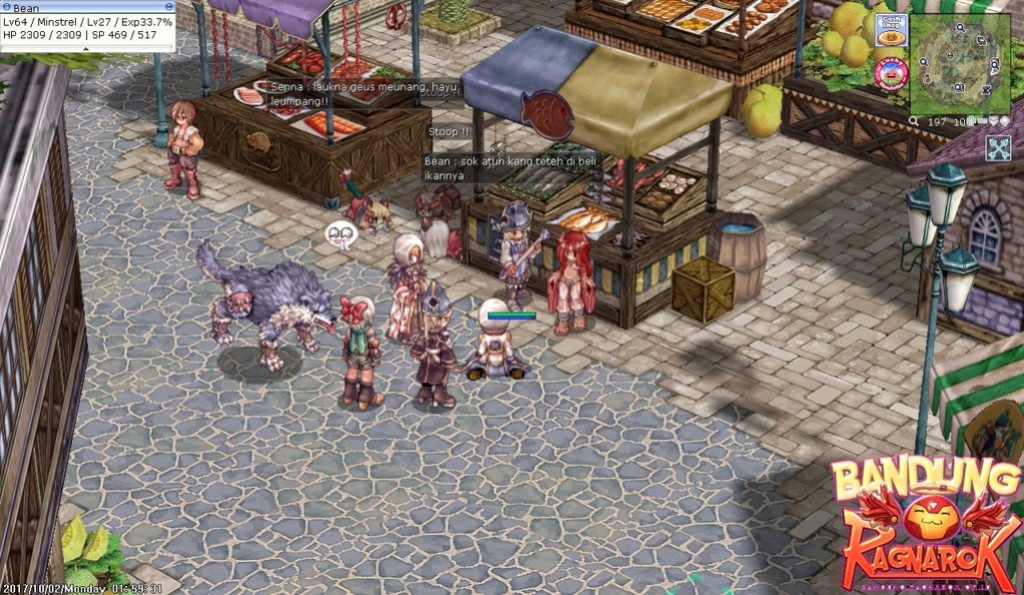 on Mon Oct 02, 2017 7:21 am
on Mon Oct 02, 2017 1:58 pm
Event Screenshot sudah usai.
Terima Kasih kepada semua player yang telah berpartisipasi :

Semua char yang mengikuti event ini (hanya berlaku untuk 1 char/account yang mengambil screenshot) berhak mendapatkan 25.000 BdgRO Cash, kalian bisa mengambilnya dengan char yang bersangkutan di prontera, koordinat 150,223.

Beriku adalah nama2 character yang dapat mengambil hadiah :

Kei-
speechless-
Remedy
Isco'Alarcon
KenwayEdward
Lauren'Mayberry
as moon goes we go
D'KeyRow
MoonerMooner
Ecliptic
Dragon-Slayer
D E A T H
Meet Shoo Gee Saduckuno
Asuna
-Baechu-
Usman
Eldermagz
BobotohPersib
Yavanna
Bean
Jinjen Sagera

Bila ada nama character yang tidak disebutkan ada dalam satu account di salah satu nama diatas.

Penjurian akan segera dimulai, para pemenang hadiah utama akan diumumkan selambat-lambatnya satu minggu dari hari ini.

Stay tuned!



::Kampay

___________________________________________________
Kingdom of Heaven is within!
Free your mind and your ass will follow!

Permissions in this forum:
You
cannot
reply to topics in this forum